Acorn pouch
GAMES
Materials:
cardboard
scissors
flamaster
brown felt
needle and thread
safety pins
rice or beans
What should be done:
1. Wytnij z tektury niewielki kształt żołędzia, then draw it on the brown felt.
2. Wytnij po dwa takie kawałki materiału dla każdego z dzieci.
3. Chwilowo zepnij oba kawałki filcu agrafkami. Help the kids sew them together, leaving a hole on one side.
4. Ask the children, so that they fill the pillowcase with rice or beans and sew the hole.
5. Wytnij z tektury drzewo i wykonaj otwór w jego pniu. Encourage the children to aim the pouches at the "hollow."".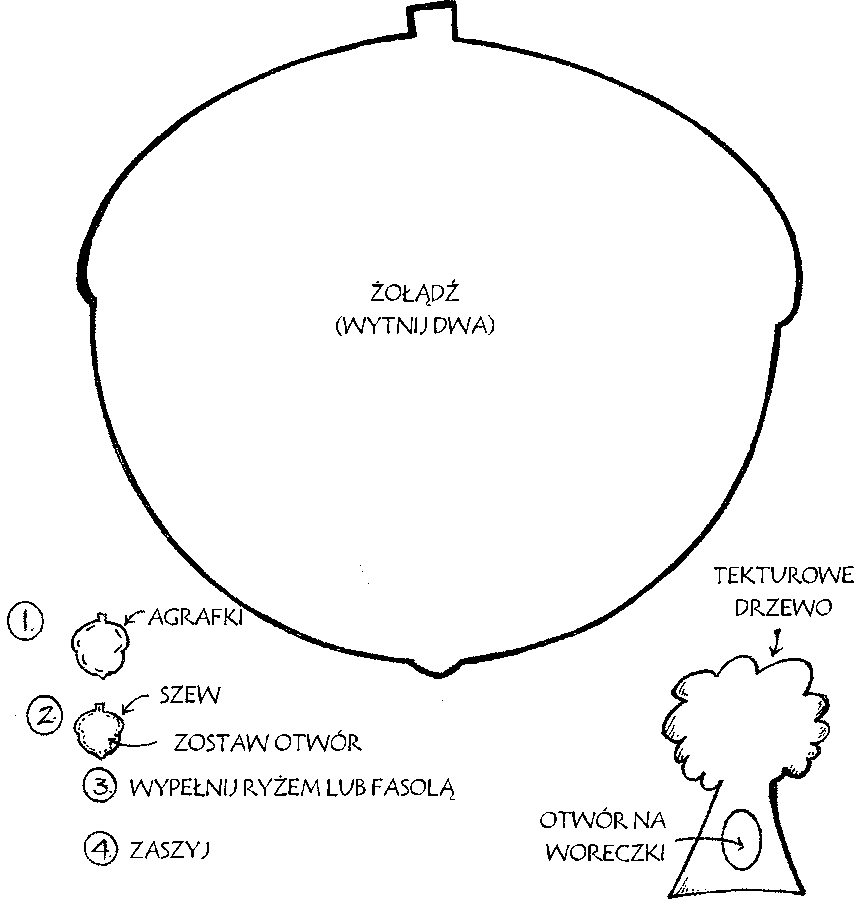 What else can be done:
Outside: Collect real acorns and feed them to squirrels in winter.
Science: Plant a few acorns in small containers.