Autumn bookmarks
PLASTICITY
Materials:
pressed trees, ferns and blades of grass
watercolor paper
scissors
watercolor paints or crayons
punch
thread or yarn
What should be done:
1. Zbierz i sprasuj małe jesienne liście drzew i paproci, and also blades of grass.
2. Potnij papier na paski w kształcie zakładek i rozdaj je dzieciom.
3. Zachęć dzieci do pomalowania lub pokolorowania zakładek. Hold on, until the paint is dry.
4. Na jednym końcu każdej z zakładek zróbcie otwór dziurkaczem.
5. Ask the children, that they stick patterns of pressed plants on the tabs.
6. Zalaminuj zakładki lub oklej je przezroczystą folią samoprzylepną. Pass a thread or yarn through the hole.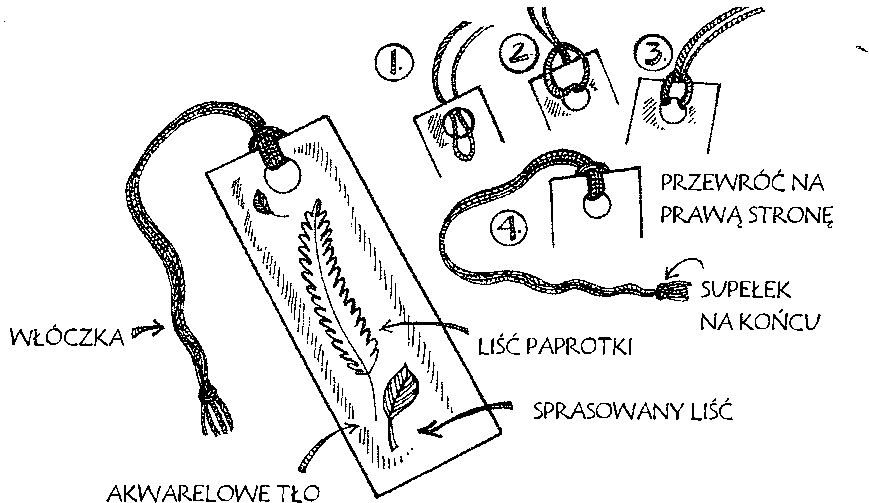 What else can be done:
Make smaller gift tags