In the front trenches, in the face of the enemy, there were nine soldiers with an officer, who, taking such a dangerous position, took a position on the right wing. However, it must, for some reasons, be in the leftmost position. The trench is so narrow and tight, that you cannot think of moving beyond the soldiers, It's hard to put your heads out, for enemy missiles fall densely looking for victims.

Fortunately, there are three dimples in the trench, in which one man can stand temporarily.
How soldiers should move, let the officer pass along the entire shooting ditch and stand on the left side of the row?
It turns out, that the soldiers and the officer to perform will have to be no less than 28 shifts. Oto one: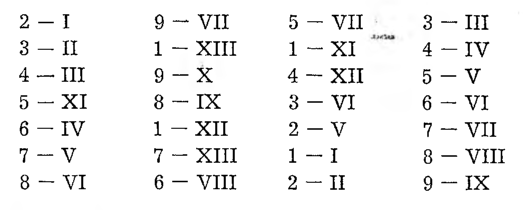 Or maybe you can find a shorter solution? Try outlining the appropriate grids on a piece of paper and arranging discs in them.